Review G&P M870 Short Entry Shotgun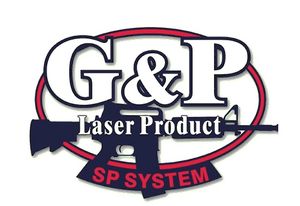 J'aime bien retourner dans l'est, ça me permet de passer voir Oliver à airsoft&Co. Il est sympa et il a toujours des trucs qui attirent le regard dans sa boutique. Cette fois, il m'a montré trois fusils à pompe de chez G&P. Je voulais les poster sur une seule page mais ça fait long, du coup vous pouvez retrouver :
la review du Tactical Entry Shotgun
la review du Long Entry RAS Shotgun
sur cette page, nous allons nous intéresser au modèle Short Entry Shotgun, version courte avec rail intégré et fournitures Magpul.
Ces répliques font partie de la quinzaine de modèles disponibles chez G&P.
 Here we are for some criss-crossed (is that even a word ?) review between this G&P Short Entry Shotgun, theTactical Entry Shotgun and the Long Entry RAS Shotgun.

Those replicas are part of some 15 or so different types of G&P shotguns.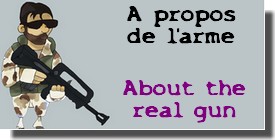 Le Remington M870 est un fusil à pompe américain, largement utilisé en tir sportif ainsi que par les chasseurs, mais également l'armée et les forces de l'ordre. Les fabricant de répliques en ont sorti moult variantes, et le dernier en date (17 août 2013) est le modèle « tactique » de Tokyo Marui (review ICI).
bref, si vous voulez plus de détails, cliquez ICI
English readers, the Wiki is here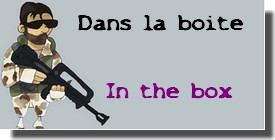 Une boite en carton, deux morceaux de mousse, tout se balade librement dans la boite donc attention si vous commandez par correspondance !
A cardboard box, two pieces of foam, everything is free to move in the box. Be careful if you order by mail.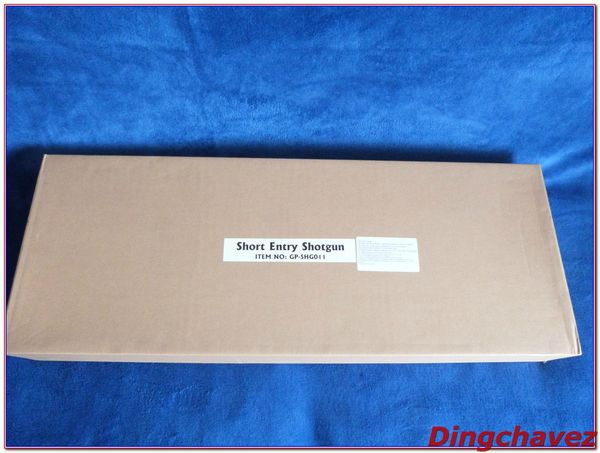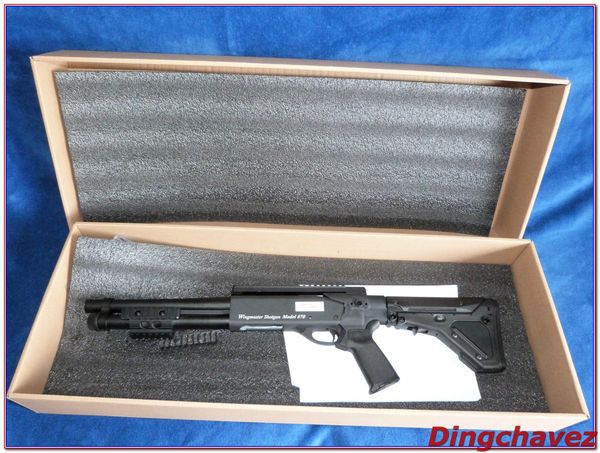 On y trouve :
-La réplique, d'un poids de 2.1 kg.
-Un chargeur de 22 billes.
-Une poignée courte.
-Une attache sangle amovible.
There is :
-The gun, 2.1 kg on the weighing machine.
-A 22BB magazine.
-A tactical foregrip.
-A releasable sling swivel.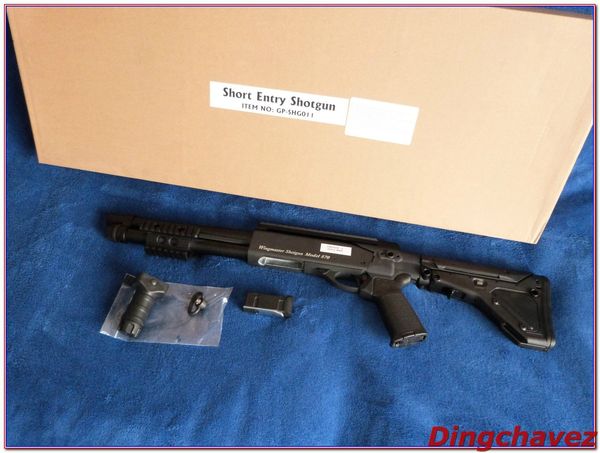 Acier, alliage et plastique composent cette réplique. Les matériaux ont l'air solides et il y a pas mal de jeu sur le garde-mains mais c'est inhérent au système à pompe ajouré par le rail inférieur.
Steel, alloy and ABS, the materials look sturdy. There's quite some wobble on the handguard but it is due to the hollow rail system.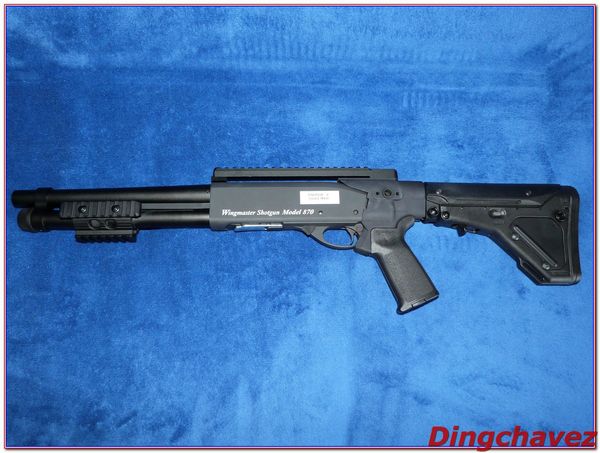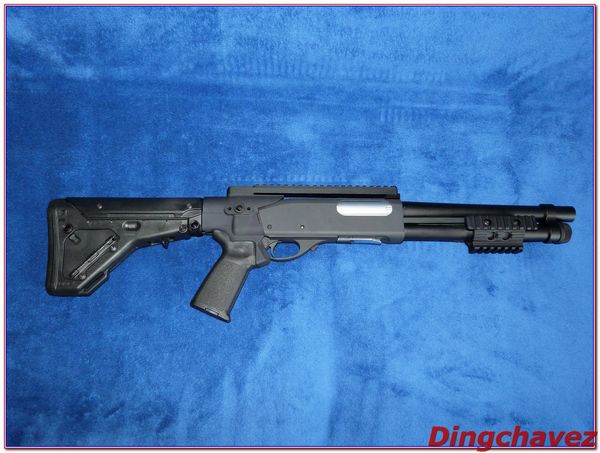 La poignée pistolet est une Magpul PTS MOE.
The pistol grip is from Magpul, it is the PTS MOE one.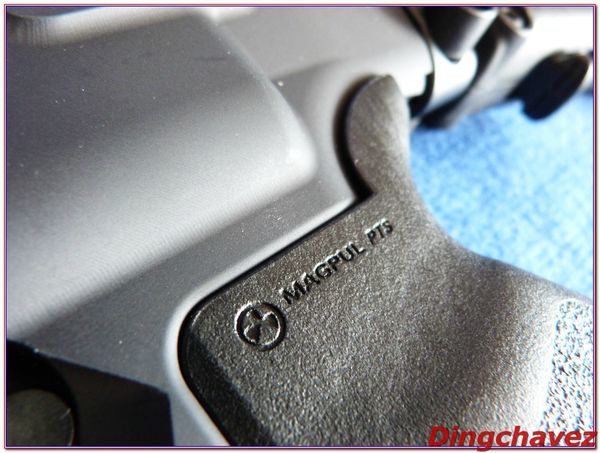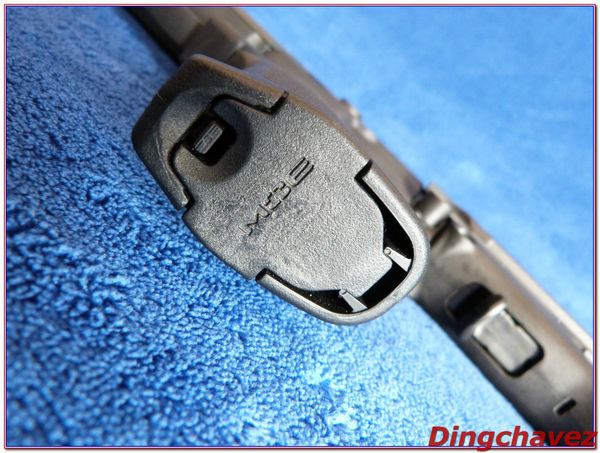 Elle dispose d'un espace de rangement.
There is a hidden compartment.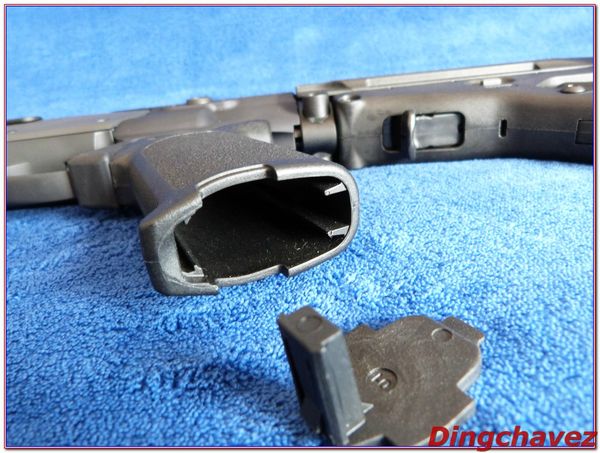 La crosse est une Magpul UBR, une crosse assez onéreuse mais bien pensée.
The stock is also from Magpul, it is the UBR type. Quite expensive but very handy.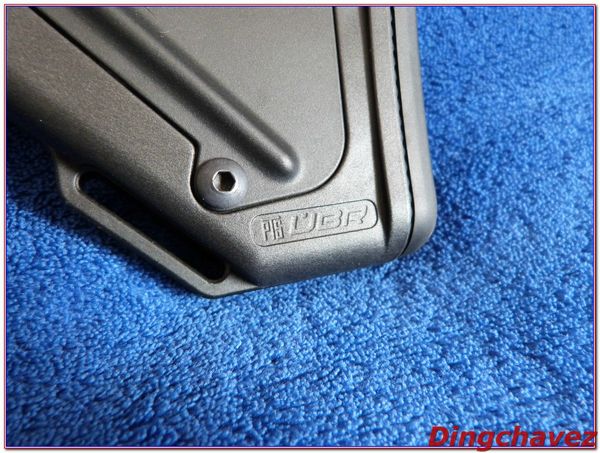 Elle dispose d'emplacements pour attaches de sangles rapides (les attaches sont rapides, pas la sangle :-p ).
It holds many places to put a releasable sling swivel.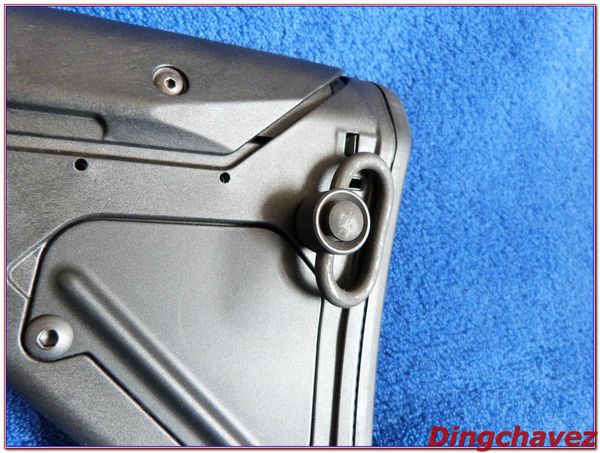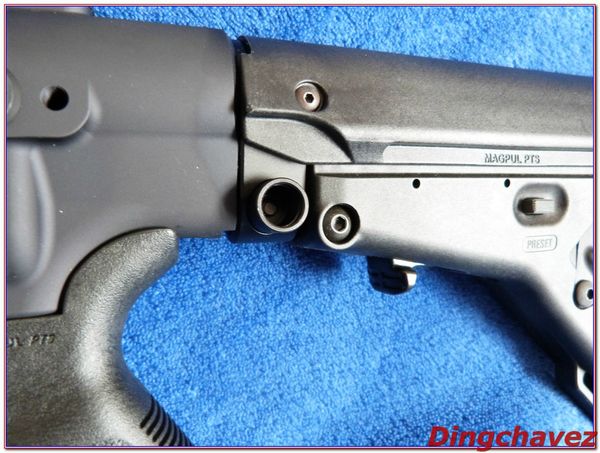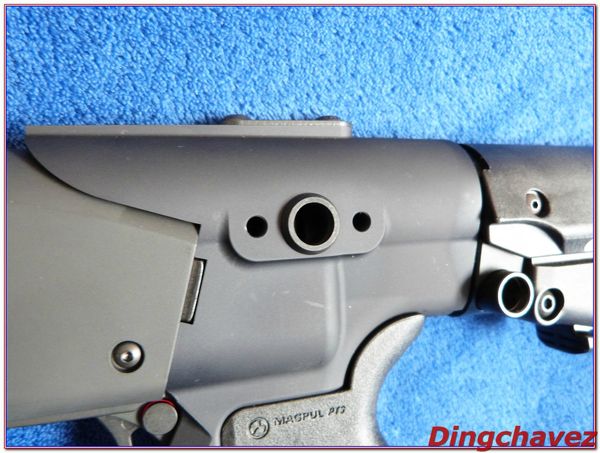 Encore un petit espace de rangement pour y mettre vos clés, des préservatifs ou des cacahouettes.
Another space to put keys, condoms or peanuts.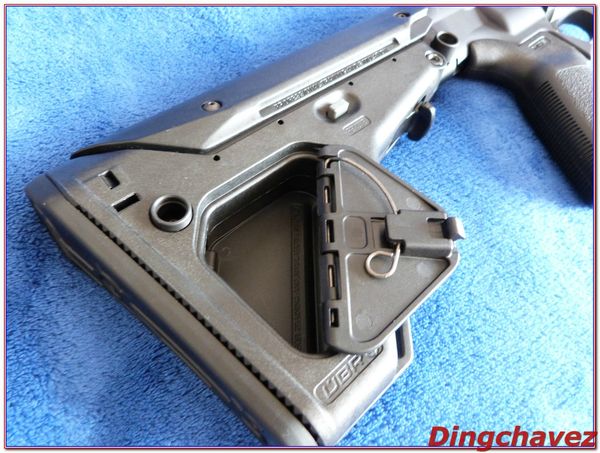 Cerise sur le gâteau, elle dispose de 6 positions.
Icing on the cake, it has 6 positions.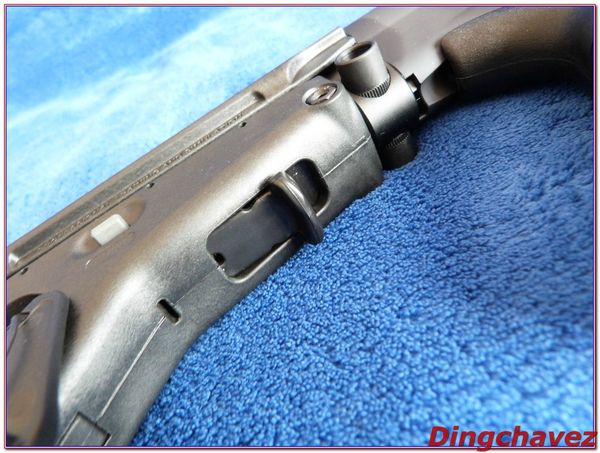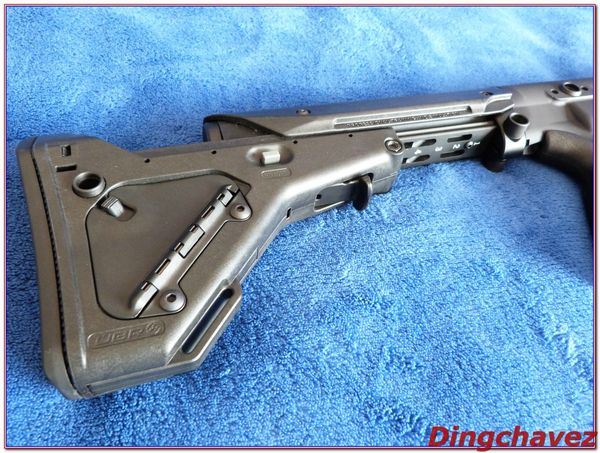 La poignée tactique est un modèle à verrouillage rapide.
The tactical foregrip is a quick-detachable (QD) type.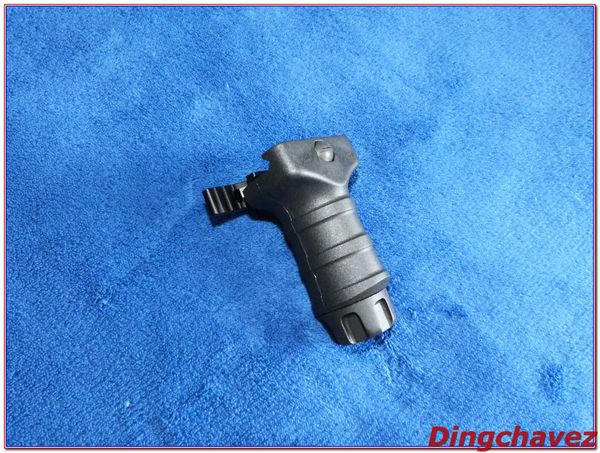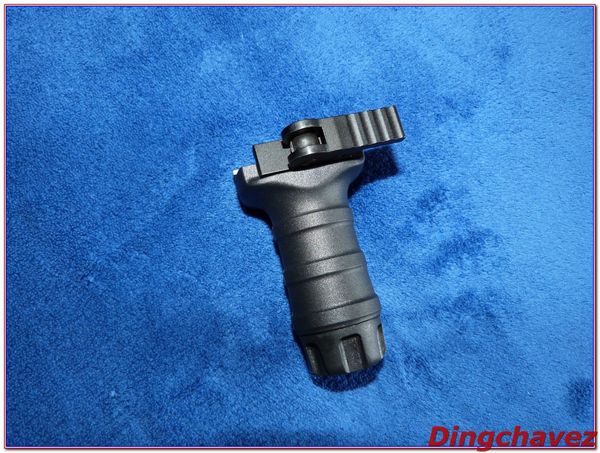 Encore un espace de stockage pour des piles, du boeuf séché ou un mini harmonica.
Another space for batteries, beef jerky or a mini harmonica.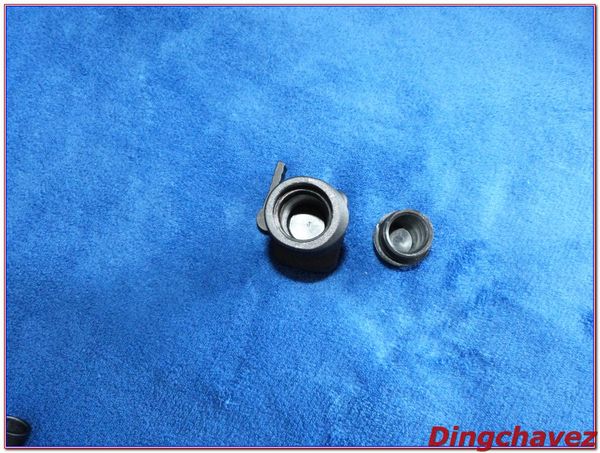 Le petit poussoir sert de verrouillage.
This little tappet locks the grip.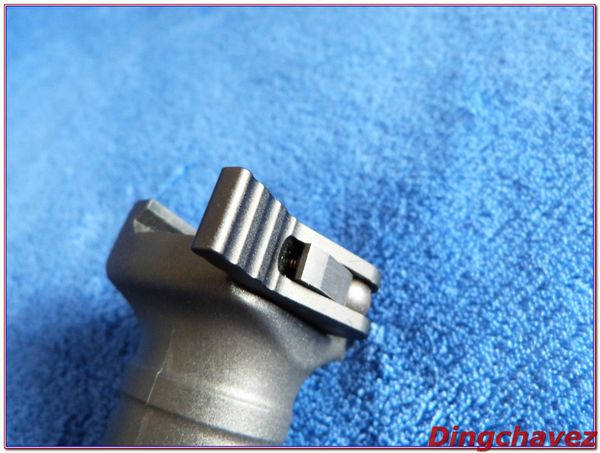 La mise en place est très simple et rapide.
It is very easy to put on the rail.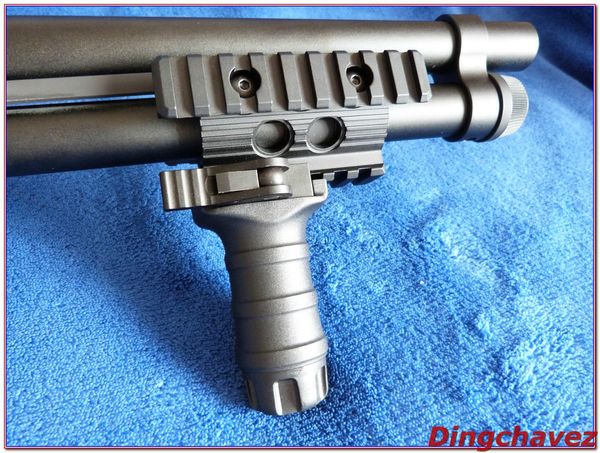 La sûreté est un classique bouton qui empêche l'action de la détente.
The safety is a small button. It prevent the trigger to be pulled.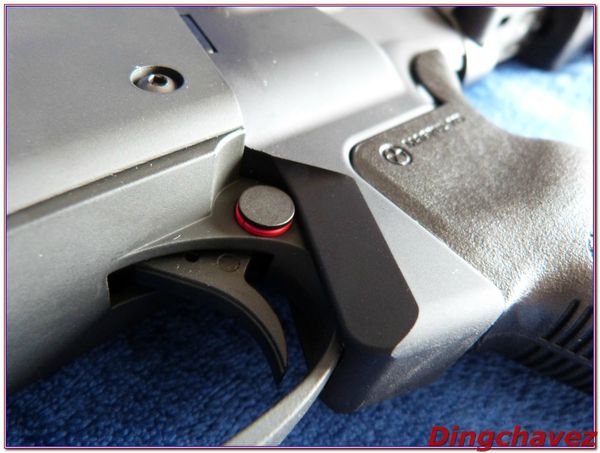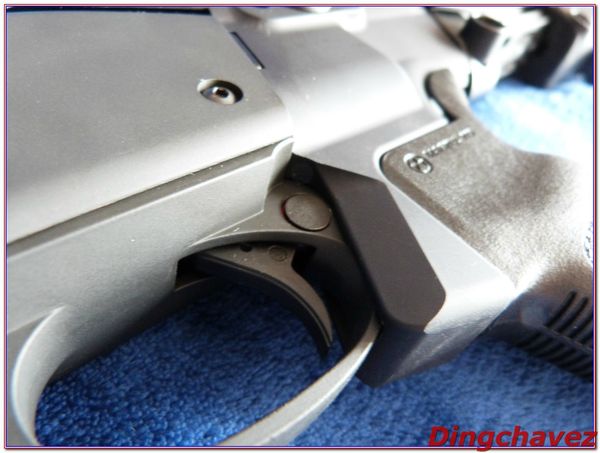 Pas d'organes de visée sur ce pompe, en général on n'en a pas trop besoin sur ce type de réplique mais les performances de ces modèles permettent sans souci d'utiliser des optiques.
No sights on this rifle. Generally you don't need them on this type of gun but the good range of those models allows you to put any kind of ret dot.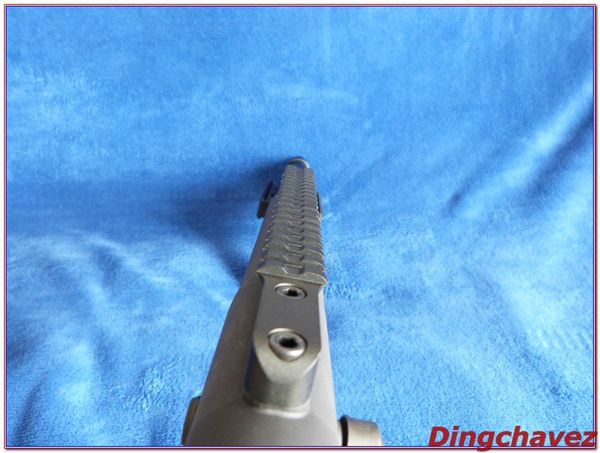 Et voici le seul marquage de la réplique (hors fournitures).
And here is the only marking on the gun (except for Magpul products).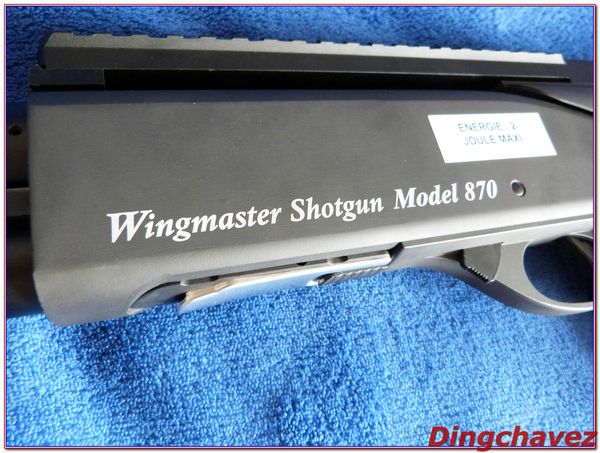 Comme les Shadocks, pour armer la réplique, on pompe ! Impossible de faire deux fois le mouvement, ça évite les bourrages.
You pump, you shoot, and once you've pumped once, impossible to do it again so no risk of jamming.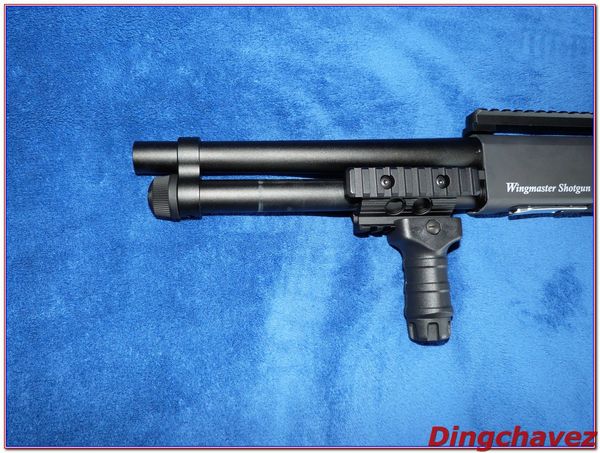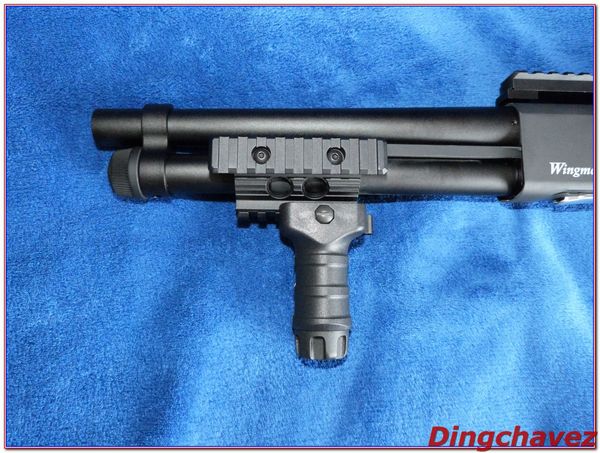 Réglage du hop up/hop up setting :
Il faut démonter le canon externe pour avoir accès à la vis Allen qui permet de régler le hop up.
You've got to remove the outer barrel in order to set the hop up, thanks to an allen key.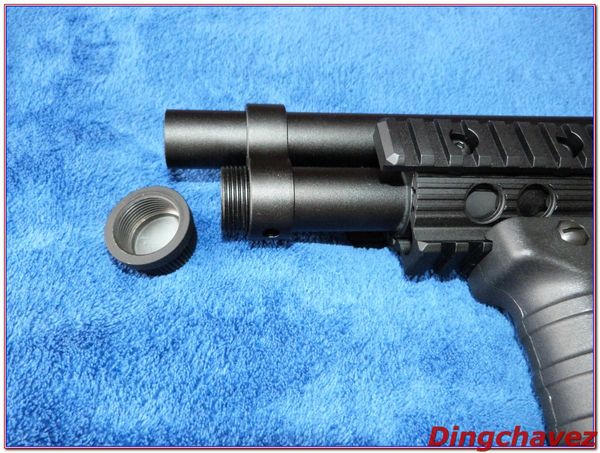 Il faut enlever les deux petites vis Allen sur les côtés du canon.
You must remove the two allen screws, one on each side of the outer barrel.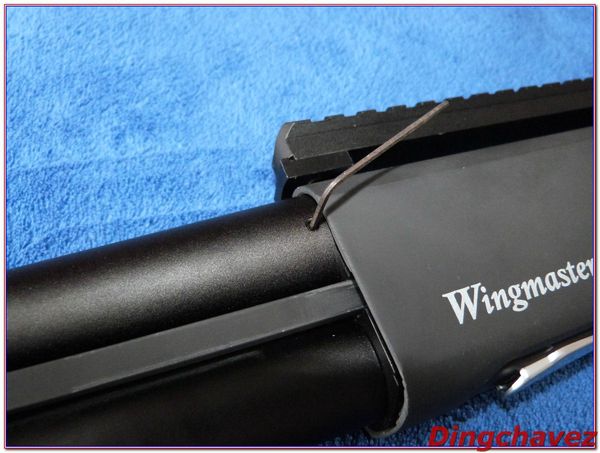 C'est un petit peu pénible mais une fois votre grammage choisi et vos réglages effectués, cela ne bougera plus.
This is quite annoying but once you've chosen your BB and set the hop up, it won't move.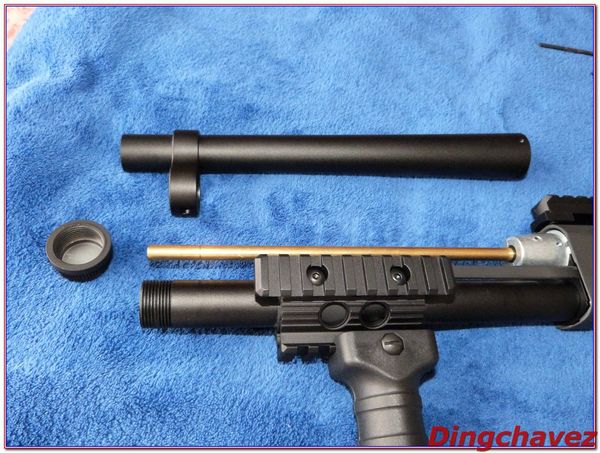 Le réglage s'effectue à l'aide d'une clé Allen.
The settings are made thanks to another Allen key.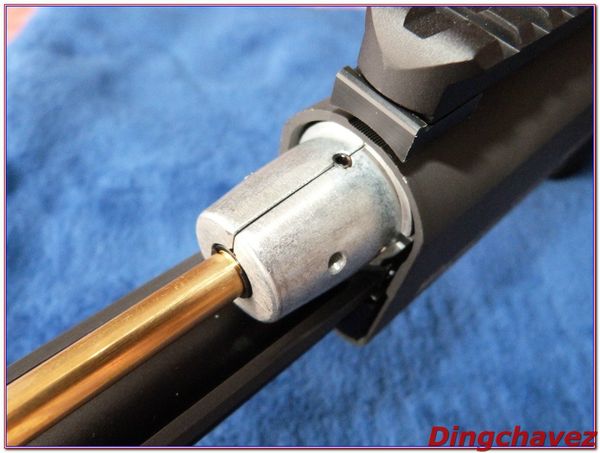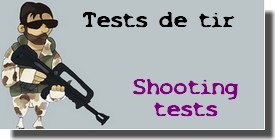 La valeur moyenne des tirs avec de la 0.2 grammes est de 370 fps. C'est un peu fort pour du CQB mais la puissance peut être adaptée en changeant le ressort ou en coupant celui d'origine.
Les trajectoires sont droites et la portée honorable. Pas de quoi rougir face à un AEG moyen.
The average power using 0.2g BBs is 370 FPS. It's a little bit too much for CQB, but you can modify the power by changing the spring or cutting the existing one.
The trajectories are straight and the range is good.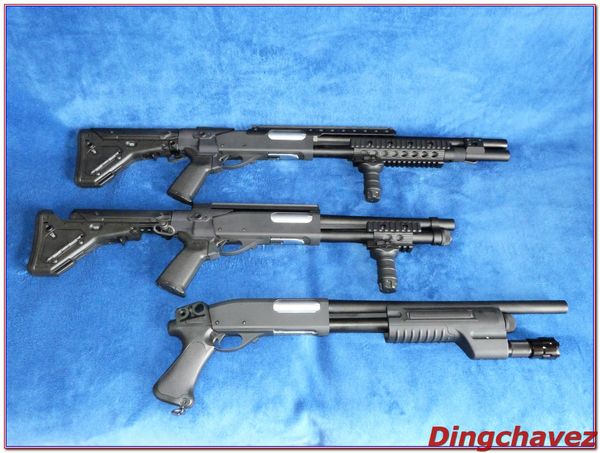 Posté le 7 août 2013 par Dingchavez