Review G&P M870 Tactical Entry Shotgun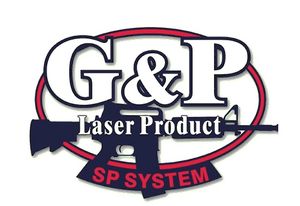 J'aime bien retourner dans l'est, ça me permet de passer voir Oliver à airsoft&Co. Il est sympa et il a toujours des trucs qui attirent le regard dans sa boutique. Cette fois, il m'a montré trois fusils à pompe de chez G&P. Je voulais les poster sur une seule page mais ça fait long, du coup vous pouvez retrouver :
la review du Short Entry Shotgun
la review du Long Entry RAS Shotgun
sur cette page, nous allons nous intéresser au modèle Tactical Entry Shotgun, version courte avec lampe intégrée et crosse pliante (non fournie) amovible.
Ces répliques font partie de la quinzaine de modèles disponibles chez G&P.
 Here we are for some criss-crossed (is that even a word ?) review between this G&P Tactical Entry Shotgun, the Short Entry Shotgun and the Long Entry RAS Shotgun.
Those replicas are part of some 15 different types of G&P shotguns.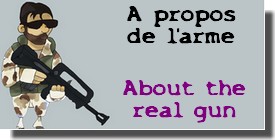 Le Remington M870 est un fusil à pompe américain, largement utilisé en tir sportif ainsi que par les chasseurs, mais également l'armée et les forces de l'ordre. Les fabricant de répliques en ont sorti moult variantes, et le dernier en date (17 août 2013) est le modèle « tactique » de Tokyo Marui (review ICI).
bref, si vous voulez plus de détails, cliquez ICI
English readers, the Wiki is here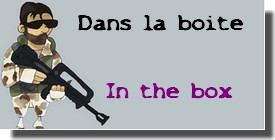 Une boite en carton, deux morceaux de mousse, tout se balade librement dans la boite donc attention si vous commandez par correspondance !
A cardboard box, two pieces of foam, everything is free to move in the box. Be careful if you order by mail.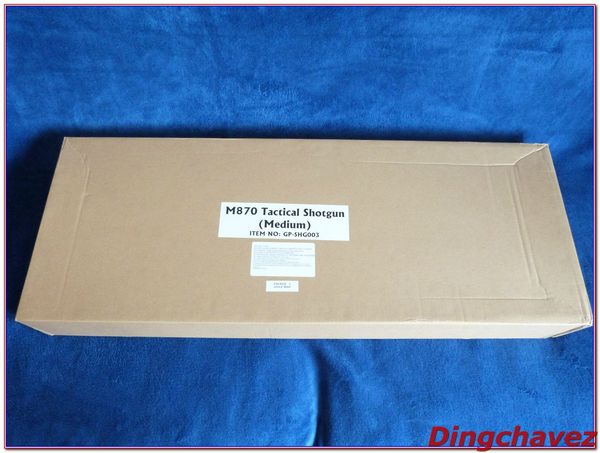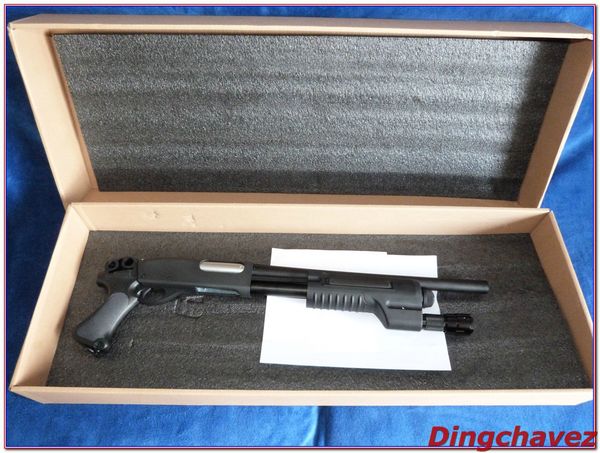 Le strict nécessaire dans la boite :
-La réplique, 2.2 kilos sur la balance.
-Une lampe à LED.
-Deux piles CR123.
-Un interrupteur.
-Un chargeur de 22 billes.
A very limited bundle :
-The gun, 2.2 kilos.
-A LED flashlight.
-Two CR123 batteries.
-a 22BB magazine.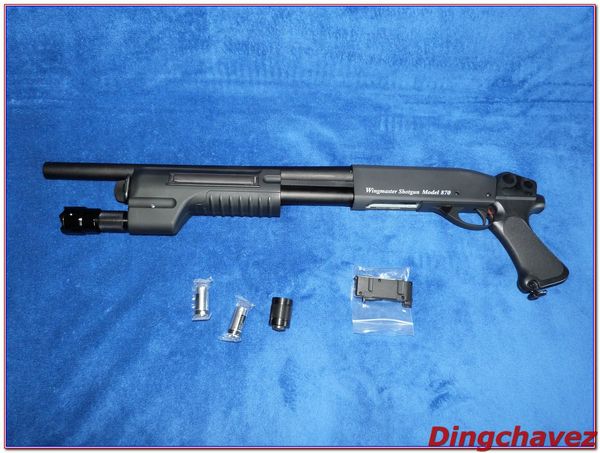 Acier, alliage et plastique composent cette réplique. Les matériaux ont l'air solides et il y a peu de jeu sur le garde-mains.
Steel, alloy and ABS, the materials look sturdy. There's not much wobble on the handguard.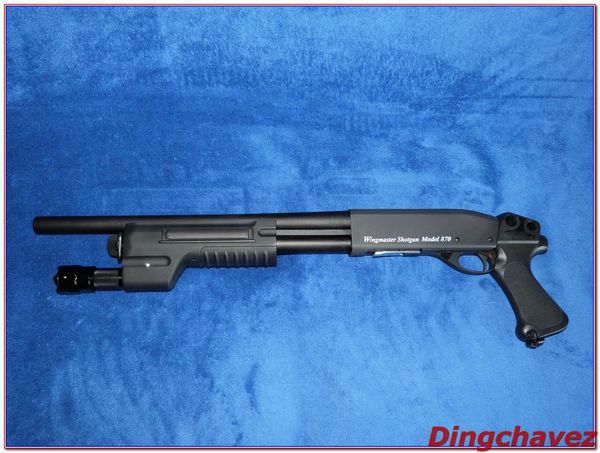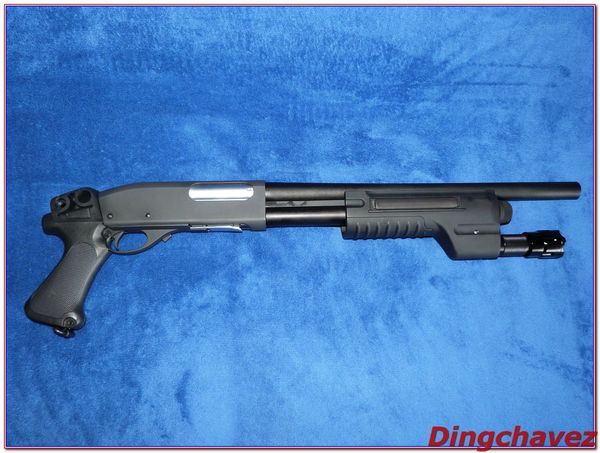 Les seuls marquages de la réplique.
The gun's only markings.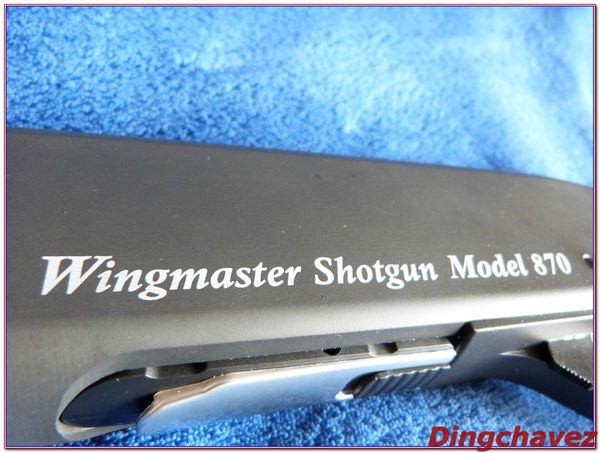 La poignée pistolet est confortable, elle est pourvue d'un anneau pour y passer une sangle.
The pistol grip is comfy, it is equiped with a sling swivel.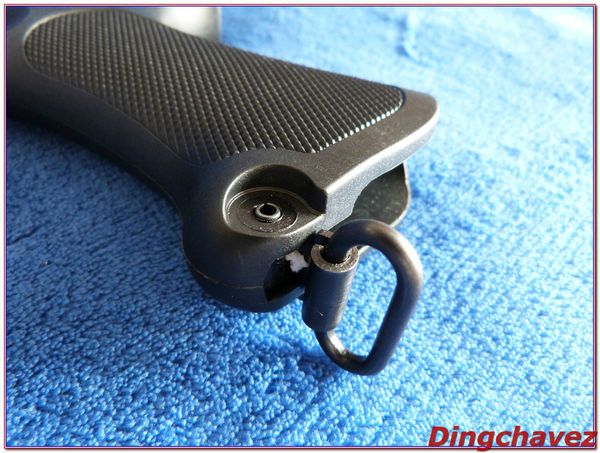 La sûreté est un classique bouton qui empêche l'action de la détente. (oui, je sais, je triche avec les photos !)
The safety is a small button. It prevent the trigger to be pulled. (yeah, I know, I've cheated with the pics).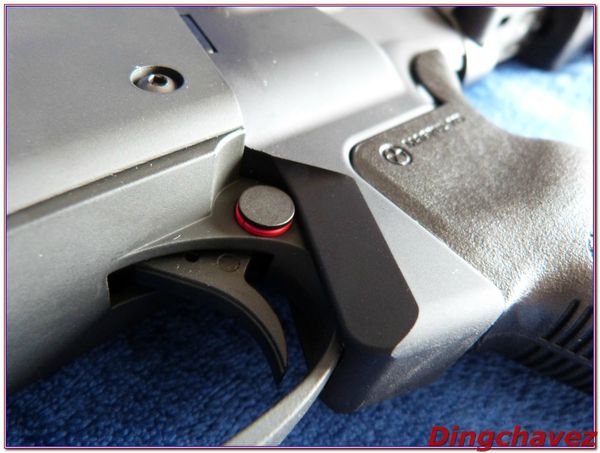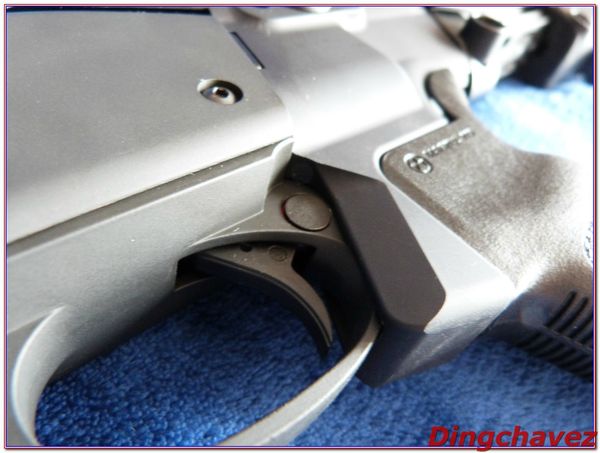 L'arrière de la réplique est étudié pour que l'on puisse y mettre une crosse repliable.
You can adapt a folding stock on the replica.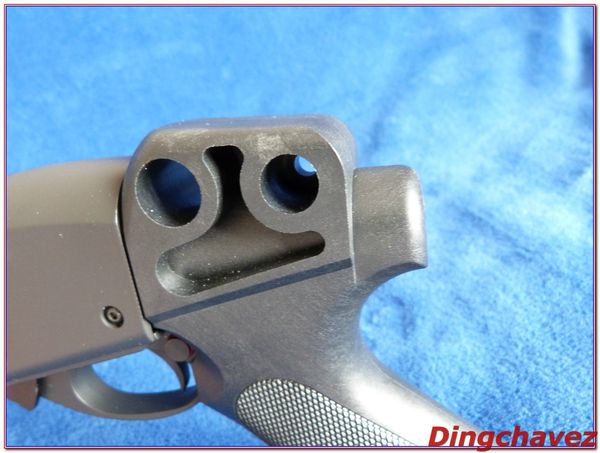 Comme les Shadocks, pour armer la réplique, on pompe ! Impossible de faire deux fois le mouvement, ça évite les bourrages.
You pump, you shoot, and once you've pumped once, impossible to do it again so no risk of jamming.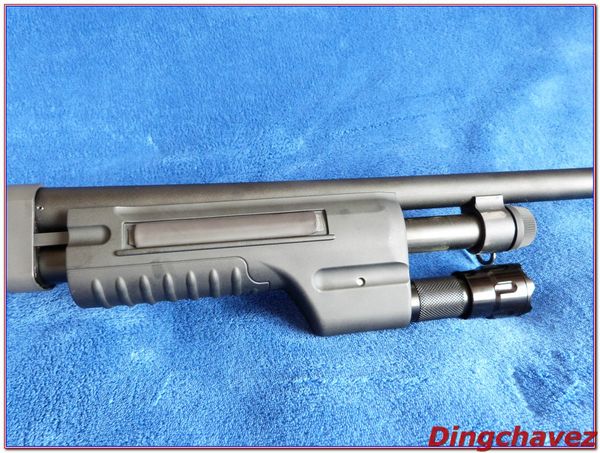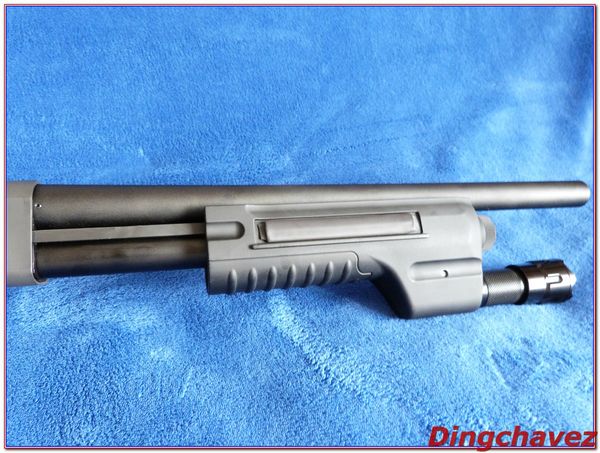 Intéressons-nous à la lampe fournie; elle est en aluminium et l'éclairage est à LED. L'alimentation se fait à l'aide de 2 piles CR123.
Let's have a look at the flashlight. It is made of aluminum and it is a LED light. It works with 2 CR123 batteries.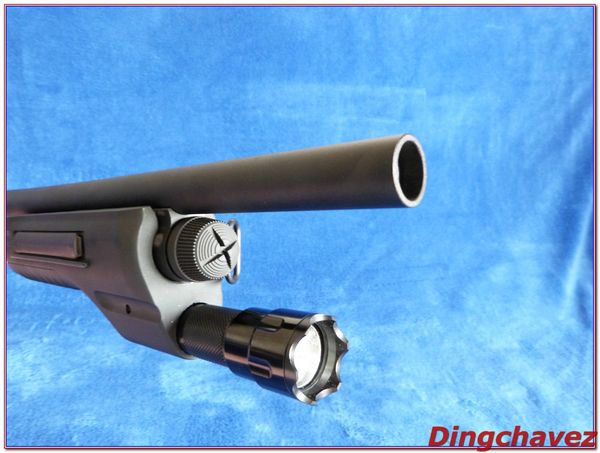 Pour mettre les piles, il suffit de dévisser la lampe.
To insert the batteries, simply unscrew the torch.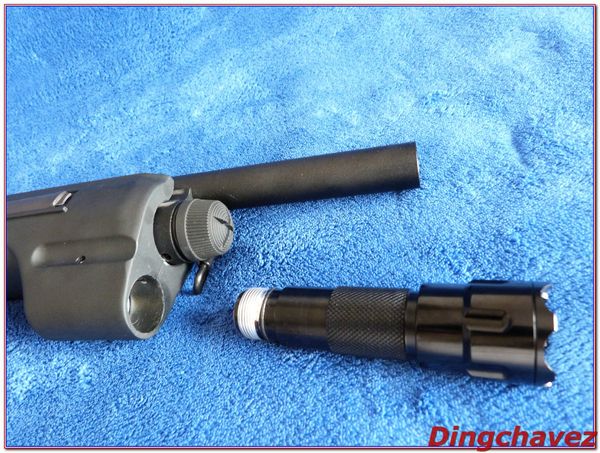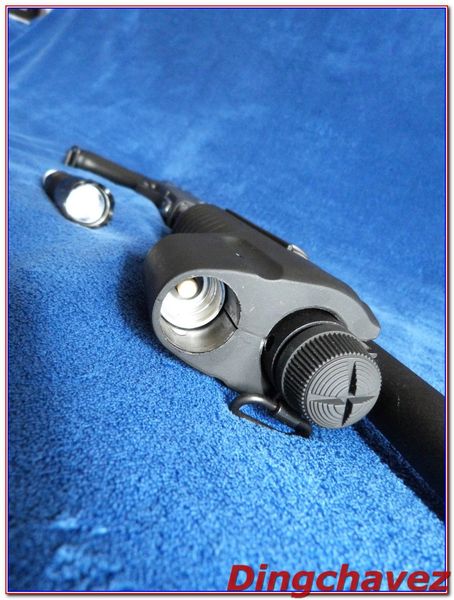 Pas de doute, c'est bien utile en environnement sombre tel que CQB. Les switches intégrés au garde-mains sont vraiment une bonne idée.
No doubt, it is really useful in dark environment like CQB. The handguard-integrated switches are a very good idea.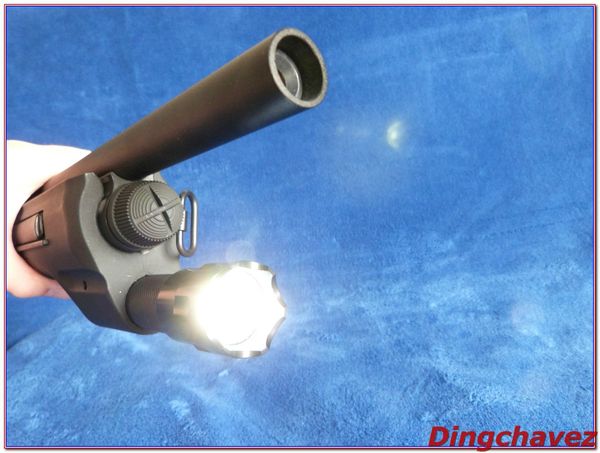 Et si vous n'aviez pas de lampe chez vous, il suffit d'installer l'interrupteur pour en avoir une !
And if you didn't have a flashlight at home, now you've got one thanks to the switch !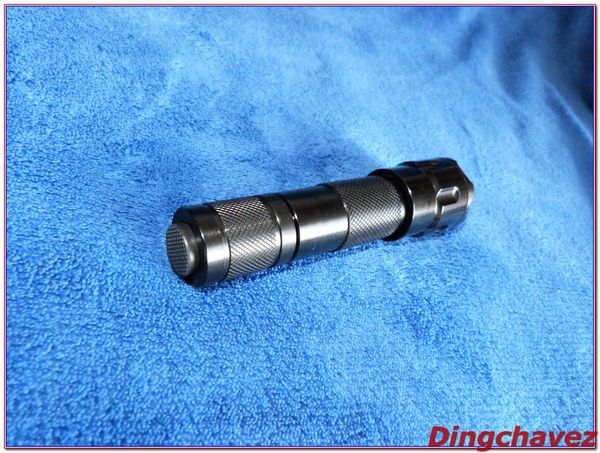 Le tir se fait au juger, pas d'organes d'aide à la visée sur ce modèle.
No sights on this gun, so, point and shoot !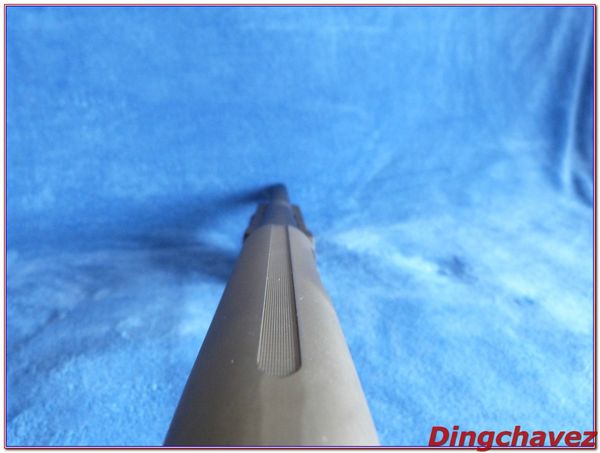 Réglage du hop up/hop up setting :
Il faut démonter le canon externe pour avoir accès à la vis Allen qui permet de régler le hop up.
You've got to remove the outer barrel in order to set the hop up, thanks to an allen key.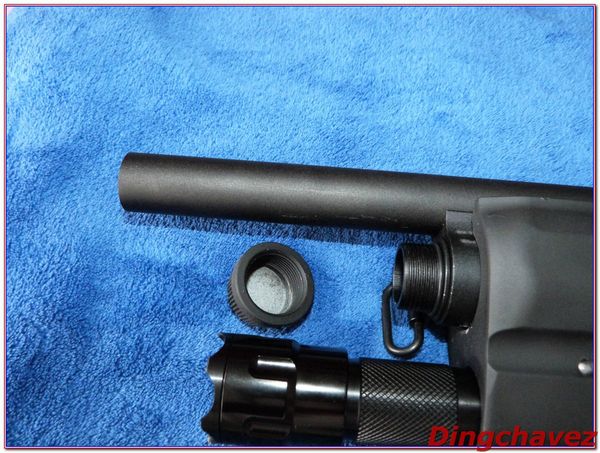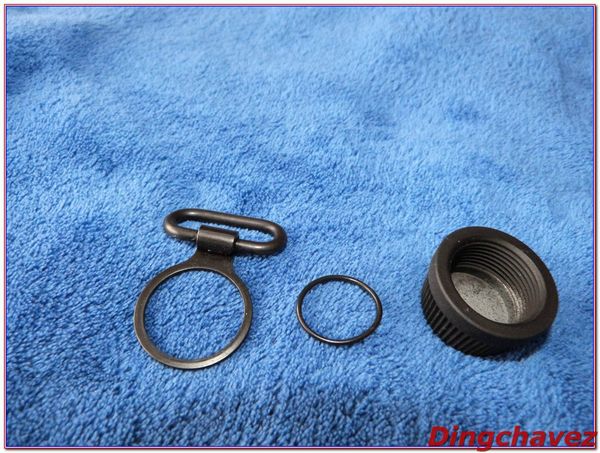 C'est un petit peu pénible mais une fois votre grammage choisi et vos réglages effectués, cela ne bougera plus.
This is quite annoying but once you've chosen your BB and set the hop up, it won't move.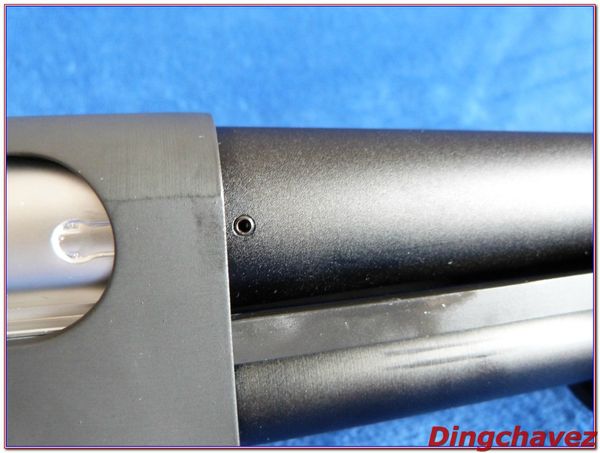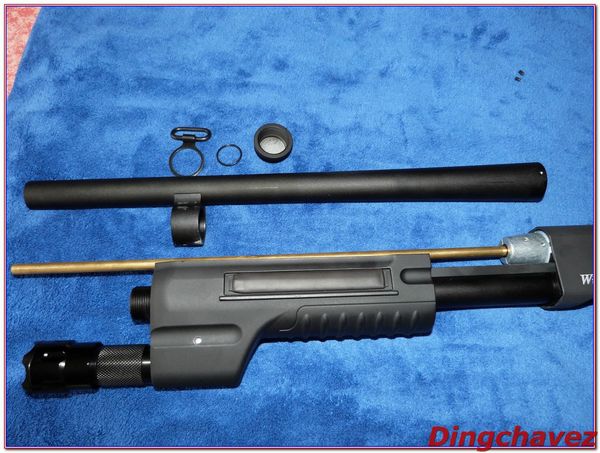 Le réglage s'effectue à l'aide d'une clé Allen.
The settings are made thanks to another Allen key.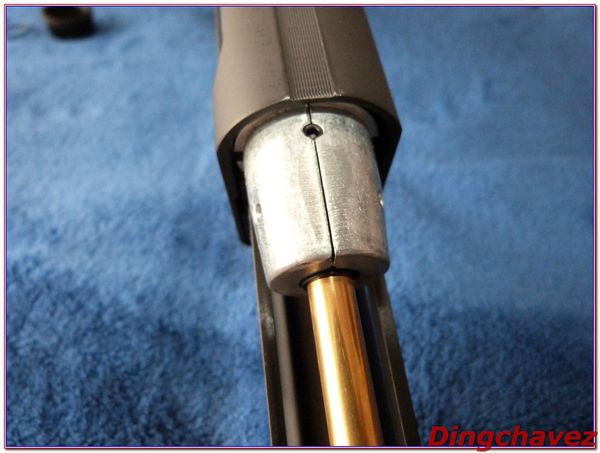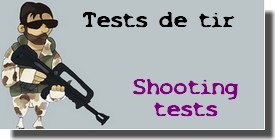 La valeur moyenne des tirs avec de la 0.2 grammes est de 360 fps. C'est un peu plus raisonnable que ses cousins !
Les trajectoires sont droites et la portée honorable. Pas de quoi rougir face à un AEG moyen.
The average power using 0.2g BBs is 360 FPS. It's a little bit too much for CQB, but you can modify the power by changing the spring or cutting the existing one.
The trajectories are straight and the range is good.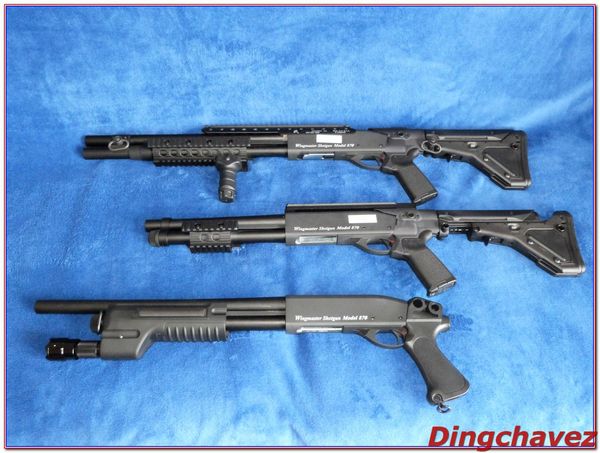 Posté le 7 août 2013 par Dingchavez