Review Tokyo Marui M870 tactical gas shotgun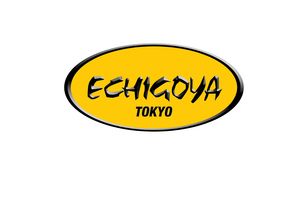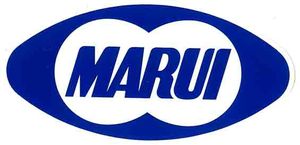 18 août 2013
C'est vraiment rare que je prenne des répliques qui sont en pré-commande. Cela dit, pas mal de monde attendait cette réplique à gaz. J'ai donc contacté Echigoya et Mr Kashino a gentiment répondu à ma demande en y joignant un logo de l'entreprise pour illustrer cet article. Tout droit arrivé du Japon et encore toute chaude des supers frais de dossier d'un célèbre « transporteur » qui transporte surtout des avis de passage du camion à la boite à lettres, voici donc sans plus attendre la review du nouveau M870 de Tokyo Marui.
It is rare that I pre-order anything, but as many people were waiting for this BBgun, I contacted Echigoya and Mr Kashino gently answered me and provided a nice logo to illustrate this review.
Straight from Japan and still smoking with taxes and exagerated « file fees » from a very well known « transporter », here is the Tokyo Marui M870 review.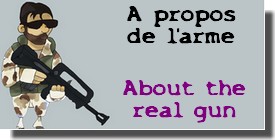 Le Remington M870 est un fusil à pompe américain, largement utilisé en tir sportif ainsi que par les chasseurs, mais également l'armée et les forces de l'ordre. Les fabricant de répliques en ont sorti moult variantes.
bref, si vous voulez plus de détails, cliquez ICI .
Wiki HERE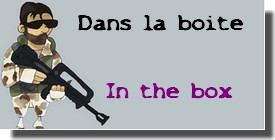 Un effort de présentation a été fait, une jolie photo de la réplique orne la boite et à l'intérieur, tout est maintenu grâce à des velcro et du polystyrène. Les différents accessoires sont bien rangés dans des petites boites.
As usual with TM, the presentation is good, a nice picture of the gun is printed on the lid and inside, everything is tightly maintained with velcro and polystyrene. The accessories are in small boxes.
Une fois le vide fait, on a :
-La réplique, pesant 2.750 KG en ordre de marche et composée d'alliage (canon, corps) et de plastique (crosse, garde-mains).
-Un réservoir de gaz (poids unitaire 485 grammes)
-Une cartouche d'une capacité de 30 billes.
-Une tige de nettoyage.
-Un BB loader.
-Un petit paquet de billes.
-Le manuel d'utilisation (en japonais).
-Les papiers de garantie et quelques cibles.
In the box, there's :
-The shotgun, 2.750kg with cartidge and gas tank. The gun is made of ABS and alloy.
-A gas tank (485 grams)
-A 30BB cartrigde
-A cleaning rod
-A small pack of BBs
-A BB loader.
-A user manual (Japanese only).
-A few targets.
La prise en main est sympa, on a un peu l'impression de partir à la chasse, le litron de rouge et le pâté de foie en moins

Les matériaux sont agréables mais l'alliage utilisé pour les parties métalliques ainsi que la peinture semblent marquer assez rapidement, surtout au niveau de la pompe.
The handling is good, it is like going to a hunting session (except I had no red wine nor liver pâté
)
The different materials feel good, but the paint tends to go away after a few pumpings.

Quelques plans sur les marquages, ça se passe de commentaire.
A few pictures of the markings, no comments.
Sauf ici, les puristes regretterons les marquages Marui.
Except here, Remington fans will probably not like the Marui markings.
La sûreté est classique : un petit bouton poussoir vient empêcher l'action de la détente.
The safety, classic action, it locks the trigger when you push the small button.
Bien entendu, le levier de la trappe à munition est fonctionnel.
Of course, the charging hatch is working as this gun uses cartridges.
La crosse est en ABS, elle supporte l'un des points d'ancrage pour les attaches de sangle.
The ABS stock, it holds a small system used to hold a sling swivel (not in the box).
Le talon est en caoutchouc, il suffit de presser sur les côtés et de tirer pour l'enlever.
The butt is made of rubber, to remove it, just push the sides and pull the butt to the rear.
A l'intérieur on découvre le système à gaz. Le réservoir vient en effet s'encastrer dans la crosse et se verrouille/déverrouille à l'aide d'une petite pièce métallique.
Inside the stock you can see the gas system. The tank has to be inserted in the stock and locks/unlocks thanks to a small metal part.
Quelques vues du réservoir. Lors de mes tests j'ai pu tirer entre 4 et 5 cartouches avant que le réservoir soit vide, les derniers tirs ne sont pas très performants ! Des réservoirs de rechange sont disponibles pour environs 33$ . Je trouve dommage que la valve de chargement ne soit pas côté extérieur, cela aurait évité d'avoir à l'enlever trop souvent.
A few close-ups on the tank. During my tests I could shoot 4-5 cartridges before it was empty, the last shots being quite weak though. Spare tanks are available for $33. I think that it would have been better to put the filling valve towards the outside of the stock, because here you'll have to remove it every now and then.
Le garde-mains est également en plastique, il coulisse très bien et le bruit de l'armement est vraiment bluffant. Certains lui reprocheront de ne pas avoir une course identique au modèle réel. Moi j'en suis satisfait.
The handguard is also made of ABS, it slides perfectly and the sound of the pumping is really sexy ! Some will say that the pumping action is too short, it is fine to me.
Sous le canon se trouve un petit compartiment permettant d'insérer deux cartouches de rechange. Pratique pour le stockage, pas très pratique en partie car il faut dévisser le bout. On y trouve également le second point d'attache pour les anneaux de sangle.
Under the outer barrel, there's a tube in which you can put 2 extra cartridges. Handy when you put your gun in your safe, not very handy during a play because you've got to unscrew the lid. You can also see the second sling swivel attachment.
Une vue des trois canons internes.
A close-up on the three inner barrels.
Vous l'avez sans doute remarqué, ce modèle, baptisé « tactical » est pourvu d'un rail supérieur qui vous permettra de poser l'optique de votre choix.
As you've already noticed, this « tactical » model is equipped with a top rail. It allows you to put any kind of optical device you like.
S'il ne vous plait pas, trois vis et c'est enlevé.
If you're not pleased with it, 3 screws and it's gone !
Les organes de visée d'origine seront suffisant pour la plupart des utilisations, ils sont assez imposants pour pouvoir viser rapidement.
The sights are good enough for any kind of use. They're quite big so you can aim quickly.
L'œilleton est réglable en site et en gisement.
The rear sight can be set.
Je termine par la fenêtre d'éjection. Le fait de ramener le garde-mains vers l'arrière découvre le réglage du nombre de billes à envoyer. En effet, cette réplique permet de tirer 3 ou 6 billes d'un seul coup.
Cran vers l'arrière, 6 billes
Cran vers l'avant, 3 billes.
C'est un peu déroutant car du coup la vis qui retient la patte de réglage ne peut servir de repère : si la vis est sur 3 ça tire 6 billes, si elle est sur 6 ça tire 3 billes !
Let me finish with the breach. Pumping to the rear opens it and you discover the burst setting. Yes, this gun can unleash a 3 or 6 BB burst !
Part to the rear, 6BBs
Part to the front, 3BBs
It is quite disturbing because the screw that holds the system can't be used as a marker : if the screw is next to « 3 » it shots 6 BBs; if the screw is next to « 6 », it shots 3 BBs !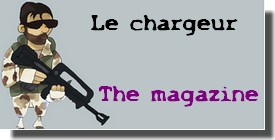 Elle est blanche, rien de très nouveau, les anciennes cartouches sont bien entendu compatibles ! elle peut contenir 30 billes.
Well, appart from the color, nothing new here, this is a 30BB cartridge. The « old » red ones are compatible.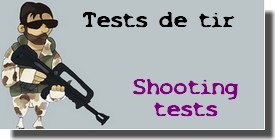 Forcément, le jour où je pouvais faire mes tests il y avait du vent !
Of course, the day I could do my video, it was windy !
Gaz : Ultrair
BBs : Bio Xtreme precision 0.2 et 0.25 g
Température : 26°
Le hop up fixe de la réplique a été conçu pour être le plus efficace avec de la billes 0.2g, mais la 0.25 ne passe pas mal, certains joueurs ayant tenté la 0.23 ont également eu de bons résultats.
The fixed hop up has been made to be efficient using 0.2BB, but 0.25 is quite good too. Some players had good results using 0.23 BBs
La puissance est comprise entre 250 et 260 fps avec du HFC144a . L'ultrair augmente un petit peu la donne avec des pointes à un peu plus de 300 fps, quant au propane, j'ai obtenu 320-325 fps, toujours à une température de 26°C
Using HFC144a gave me a chrony result of 270-280 fps, nice to play CQB battles. I tried Ultrair (average 300 fps) and propane too (average 320-325 fps).
je dois dire qu'utiliser cette réplique est un plaisir, rien que le bruit de l'armement est sexy ! Les billes volent plutôt droit, à partir de 25-30m la dispersion devient plus forte, certaines billes volent, d'autres tombent et d'autres continuent leur course, cela permet d'arroser une zone, d'autant plus qu'il est possible de laisser le doigt appuyé sur la queue de détente en même temps que vous pompez pour envoyer un nuage de billes ! Bon, autant vous dire qu'une cartouche part très rapidement, mais ça peut être utile. La portée utile est de l'ordre de 35-40 mètres, la portée maximale en tir tendu est de 50 mètres, au delà il faudra tirer en cloche (comme une cloche donc).
Shooting this replica is a real pleasure. The noise when you pump it is sexy. The trajectories are good and from 25-30 meters, it spreads a little bit more the BBs : some fall, some fly and some go straight ahead. It allows a nice zone spray, particularly if you let the trigger pulled and pump quickly : you can unleash 30BBs in a few seconds.
Well, it doesn't take a long time to empty the gun so be careful. The range is 35-40 meters but you can hope to reach a maximum straight range of 50 meters. Beyond that, you'll have to curve your trajectories.
Je vous laisse prendre connaissance des résultats en vidéo.
Let's discover the results :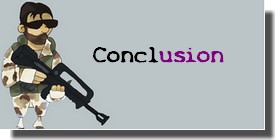 Contenu sympa, pas de jeu sur la réplique, un ratio portée/précision/dispersion/autonomie satisfaisant pour une réplique de fusil à pompe, et avec la possibilité de tirer 3 ou 6 billes par action, Marui signe une réplique à mon sens idéale pour le CQB, mais jouable sur tout type de terrain.
J'aurais aimé un pack de trois cartouches dans la boite, mais les anciennes cartouches rouges étant compatibles, les possesseurs de pompes n'auront pas à investir une nouvelle fois.
Certes, ça tire moins loin et moins fort que les productions G&P (en review ici même : les modèles short entry, long entry RAS et short tactical) mais l'utilisation n'est pas la même.
Reste à savoir si vous souhaitez investir et surtout si cette réplique peut correspondre à votre style de jeu.
Nice box content, no wobble on the gun, good range/power/accuracy ratio, and a good autonomy for a shotgun. It can shot 3 or 6 BBs at a time, so in my opinion, TM made a very good CQB skirmish replica, but it can be played on every type of range.
I'd have liked 2 more cartridges in the box, but as the old ones are compatible, you won't have to buy new ones if you already have some.
The only thing you have to ask yourself is : « does this BBgun meets my game requirements ? » If it does, well, run and buy it !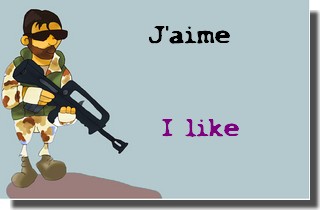 -Packaging toujours aussi sympa chez Marui/ As always with TM, nice packaging.
-Bruit de l'armement./ pumping sound.
-Rapport puissance/portée/groupement sympathique./ good power/range/accuracy ratio
-Bonne autonomie en gaz./ good gas autonomy.
-Possibilité de régler 3/6 billes. / you can shoot 3 or 6 BBs at the same time.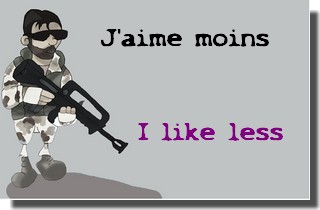 -Peinture qui part rapidement sur les zones de frottement./ fragile paint where there's rubbing.
-Valve de remplissage de gaz que j'aurais aimé voir de l'autre côté du réservoir./ I would have liked a filling valve towards the outside of the butt.
-Un peu classique./ Classic look
-pas d'attaches sangle/ no sling swivels.
 Mise à jour du 15 septembre 2013/september 15th 2013 update :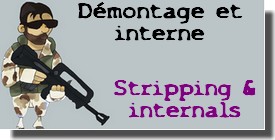 Suite à un problème de dégazage puis d'étanchéité, j'ai été obligé de démonter entièrement la réplique pour voir ce qui posait problème. Facile une fois qu'on l'a fait une fois, mais j'avoue que sans les instructions préliminaires de Ortaon sur France Airsoft je ne me serais peut-être pas lancé si tôt…
Je vous conseille de vous munir de votre éclaté pour ce démontage car je vais utiliser les numéros de pièces.
Je passe à la première étape qui est de défaire la vis qui retient la pièce 870T-4, attention à ne pas perdre le patte en métal qui retient la vis et va tomber du canon.
After a problem with the gun not retaining the gas anymore, I had to strip the M870 entirely to look at the problem. Easy once you've done it once (that's twice once !) but I must admit that without preliminary instructions from Ortaon, it would have been more difficult.
I advise you to take the users manual to do this stripping, I'll use some part numbers !
Lets go ! First step, remove the screw holding 870T-4, be careful not to lose it as the metal part which will fall from the outer barrel.


Pour la faire coulisser il faudra un peu forcer pour créer l'espace nécessaire.
You've got to force the way out.


Il faut ensuite démonter la pompe en déserrant la bague 870T-6n j'ai utilisé la lame d'un long tournevis plat, assez fin.
Prior to removing the pump, unscrew the 870T-6n ring, I used a thin screwdriver blade do do this.


On peut ensuite faire glisser la pompe hors de son emplacement.
The pump/handguard can now be removed.


Puis, défaites les 4 vis des coulisseaux marquées 870T-9 sur le plan.
Then, remove the 4 screws of the pump rods, marked 870T-9


Vous pouvez alors retirer 870T-8, la partie qui coulisse sur le tube inférieur.
You can then remove 870T-8, the part sliding on the inferior tube.


En parlant du tube inférieur, une vis cruciforme et il se détache sans peine.
Talking about the inferior tube, remove a screw and it comes.


On peut voir le ressort du compartiment à cartouches, il est coincé sur la pièce 870T-22
Here you can behold the cartridge compartment spring, stuck on part 870T-22

J'en profite pour faire un petit aparté sur la pièce qui retient les 3 canons internes, elle sert également à caller 870T-4, elle a donc un sens spécifique qu'il faudra garder au remontage.
It is the occasion to talk about the part retaining the 3 barrels. It is also used to maintain 870T-4, be aware that you can't just put it back at random.


Vous voyez ici le méplat.
Look at the plane here.


Pour déposer le canon externe qui est vissé sur le corps, 4 vis sont à défaire.
In order to strip the outer barrel, screwed on the body, 4 screws are to be removed.

Vue sur le bloc hop up et les canons internes, élément à démonter lorsque le corps sera enlevé.
A view at the hop up unit and the inner barrels, you've got to remove that once the body has been slid out.


Dépose du rail, c'est inutile mais tant que j'y suis !
No need to remove the rail, but while I'm at it…


Nous en parlions plus avant, voici comment enlever le canon externe.
We talked about it before, here is how to remove the outer barrel.


On enlève la crosse…
Remove the stock.


Il faut maintenant enlever le bloc détente, pour cela, chassez les deux goupilles, attention au sens des canelures !
Now we've got to remove the trigger bloc. Remove the two pins, be careful there's striation.


Puis faites coulisser la mécanique hors du corps externe.
Slide the guts out of the body (sounds medical !).


Attention aux deux ressorts 870T-40 et 870T-38
Be carefull with those two springs : 870T-40 and 870T-38


Vous pouvez désormais ôter les deux tiges de la pompe.
Now you can remove the pump rods.

Attention, sur les photo du modèle tactical la petite pièce qui se met sur la glissière en aluminium est montée à l'envers, je vous met une photo du breacher pour que vous voyiez la différence.
Be careful, on these pictures the small part sliding on the aluminium rod is placed backwards, let's see the difference.
Mal montée/ wrong position :

Bien montée / right mounting :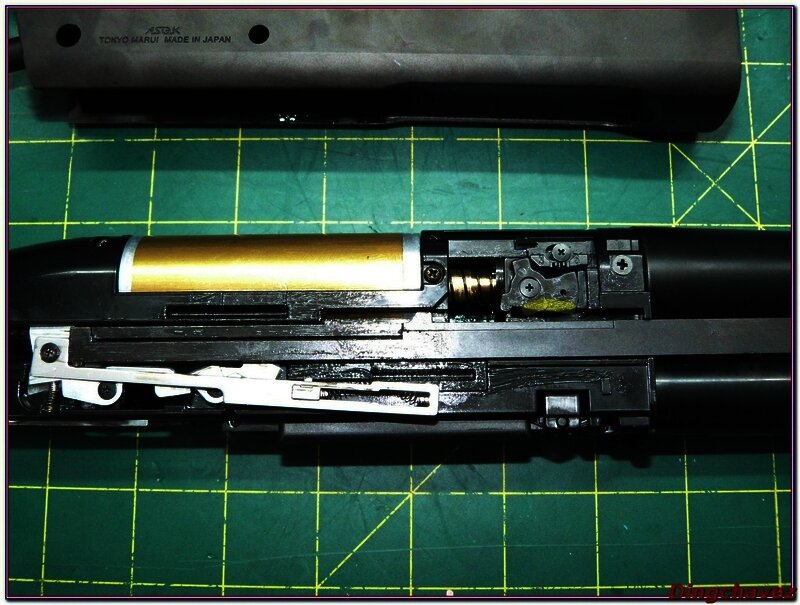 Pour ouvrir l'interne, il faut dévisser toutes els vis qui sont au bout des flèches rouges, il y a du cruciforme (deux tailles) et du torx.
To open the gun, you must unscrew all the screws marked with red arrows. There's Phillips and torx.


sans oublier la seconde vis du cylindre de l'autre côté.
Don't forget the screw on the other side of the cylinder
Attention au ressort du sélecteur 3-6 billes car il faut déposer la pièce pour pouvoir séparer les deux parties du corps.
Be carefull, the spring of the 3-6BB selector has to be removed to split the frame in twi halves.


Mieux vaut ne pas trop trembler, ni avoir Alzheimer…
If you've got Alzheimer decease, don't try this at home !


Cylindre sorti de la carcasse.
Cylinder out of the frame.


On dévisse et on peut séparer l'ensemble pour examiner les joints.
Unscrew the whole thing and now you can review the different O-rings.


Ici on peut voir qu'un joint à morflé. Si vous souhaitez le remplacer, utilisez un joint torique de diamètre 6mm et de largeur 1mm.
Here you can see that an O-ring is damaged. If you need to replace it, it's diametre is 6mm and width is 1mm.


Gros plan.
close-up on the defective ring


Un sacré bazar !
What a mess !

Pour remonter, il suffit de faire l'inverse et le tour est joué !
To put it back together, simply reverse the different steps !
Voici une autre photo montrant le joint défectueux, celle-ci vient d'un camarade qui a posté sur un grand forum français.
Here is another picture showing the defective O-ring.
J'ai commandé des joints de 6mm par 1 je vous dirai si cela correspond.
I ordered some 6x1mm O-rings, I'll tell you what.
Edit du 20 octobre 2013/ october 20th 2013 edit :
Et bien les joints 6mmX1 ont résolu mon problème, la réplique fonctionne à nouveau.
J'ai également reçu les accessoires que j'avais commandé : la sangle et les anneaux de sangle et le garde-mains.
En ce qui concerne le garde-mains, je vous renvoie vers le numéro 2 du magazine Red Dot pour un tuto rapide.
Les attaches de sangle sont celles du PSG-1 Marui, les axes sont trop épais donc il faut augmenter légèrement le diamètre des passages sur la réplique.
Well, the 6x1mm O-ring that I replaced fixed my leak problems, the gun works again. Not thanks to ECHIGOYA, who stayed mute as soon as I told them that I had an issue…
I also received the accessories I had ordered : the Magpul handguard, the sling and the sling swivels.
Speaking of the handguard, a quick tutorial is available in the second issue of Red Dot Magazine (in French, sorry…)
The swivels are the TM PSG-1 ones, the axles are too thick so I had to enlarge the holes on the gun.
The sling is a G&P model.
Et voilà le travail !
Peut-être que je ferai une peinture sur la crosse, le garde-mains jure un peu avec le reste.
And voilà !
I'll may paint the stock, the handguard is really jumping to the eye !
Edit 30/06/2014
Bientôt un an après, j'ai toujours la réplique. Je fais des carnages en partie avec elle !
J'y ai ajouté un cache-flammes et un porte-cartouches Laylax.
Récemment la marque  Wii Tech à sorti un set de canons en laiton qui remplacent avantageusement les modèles en espèce d'aluminium qui équipent le M870 d'origine. Ils sont maintenus d'un bloc et leur longueur est supérieure.
Almost a year after, I still have this nice gun.
I added  a Laylay flash-hider and a cartridge-holder.
Recently, Wii Tech issued a brass 3-barrel set to replace the aluminum style Marui ones. They are longuer.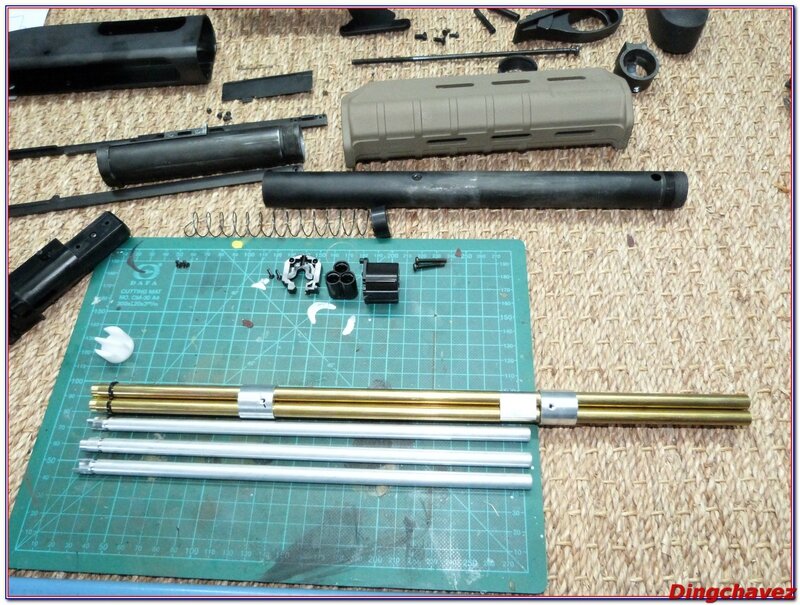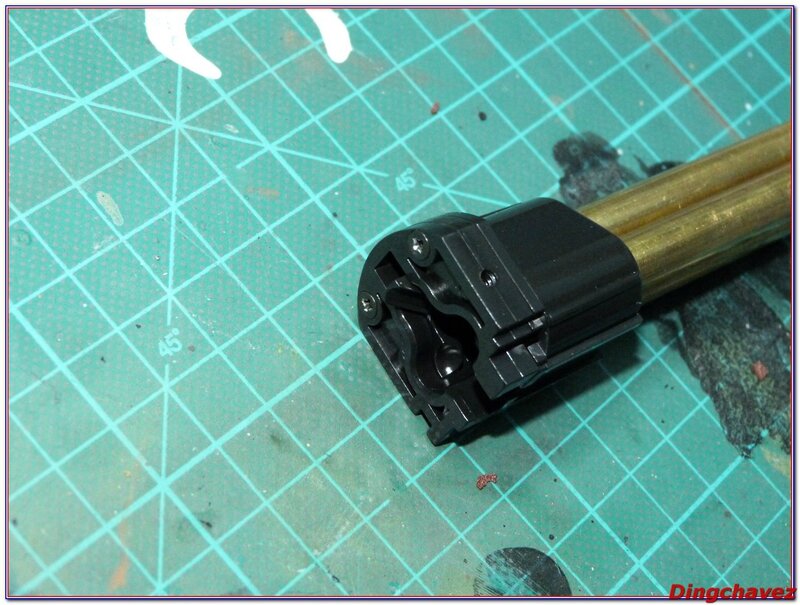 Moi qui pensais raccourcir le canon externe, il y a désormais peu de marge !
I was thinking of shortening the outer barrel, now this is more complicated !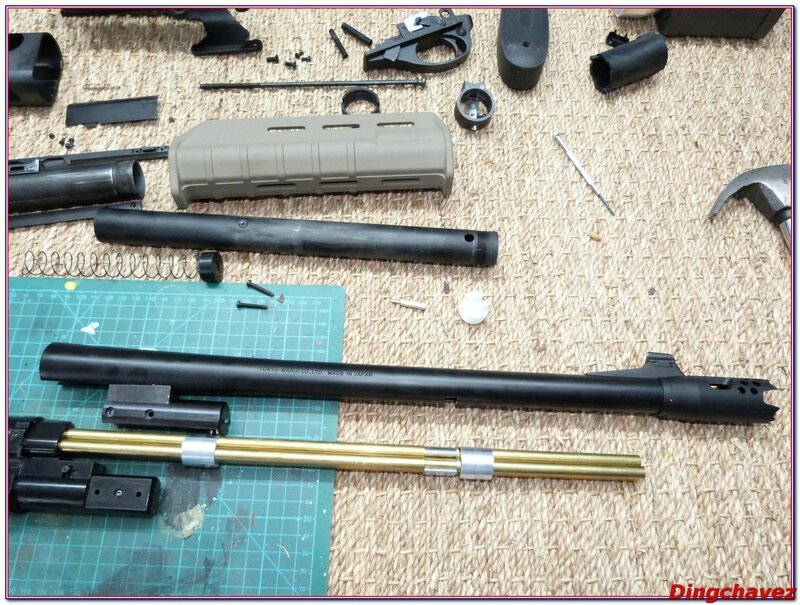 Les trois canons sont solidaires, Wii Tech a prévu un emplacement pour la vis de maintien.
The barrels are held together. There is a threaded hole to attach them to the outer barrel.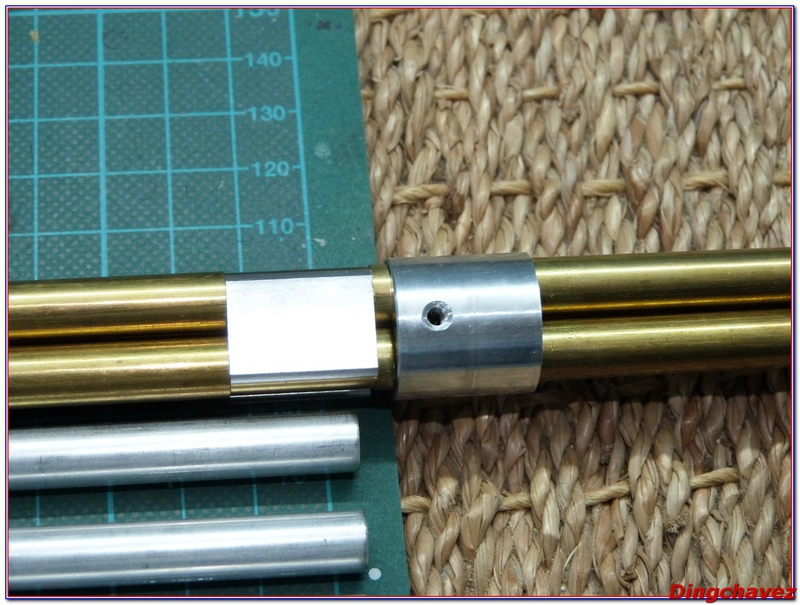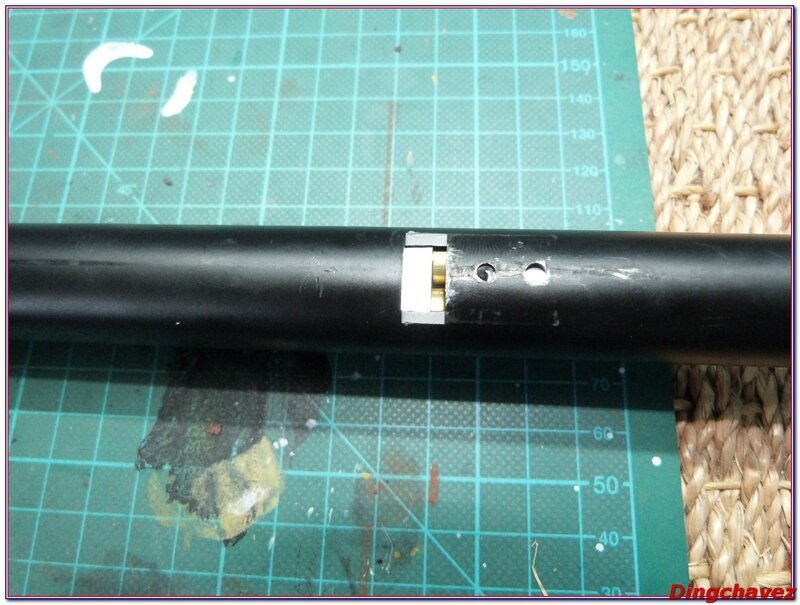 Au passage, en re-démontant, j'ai retrouve le mode 6 billes, un petit ressort avait sauté lors du précédent montage.
By the way, I now have the 6BB mode back in action. A small spring had fled out of its seat.
Une de mes valves de réservoir fuyait depuis quelques semaines, le profil de la valve endommage le joint, c'est très bête…
One of my gas tank valve leaked. The valve profile damages the O ring, that's silly…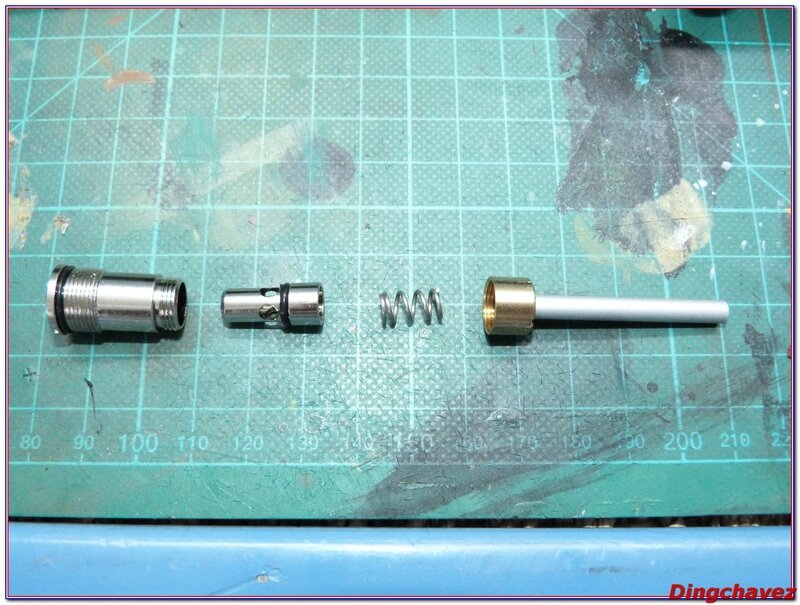 N'ayant rien de correspondant dans mon stock de joints toriques (diamètre exterme 6.5mm environs et épaisseur 1.5mm) j'ai utilisé un joint de valve de remplissage pour chargeur d'AKM GHK, c'est parfait et le réservoir fonctionne à nouveau !
As I didn't have the proper O ring (about 6.5 mm diameter and 1.5mm thick) I used a GHK GKM filling valve, it works just fine.
Posté le 18 août 2013 par Dingchavez